Online Interactive Worship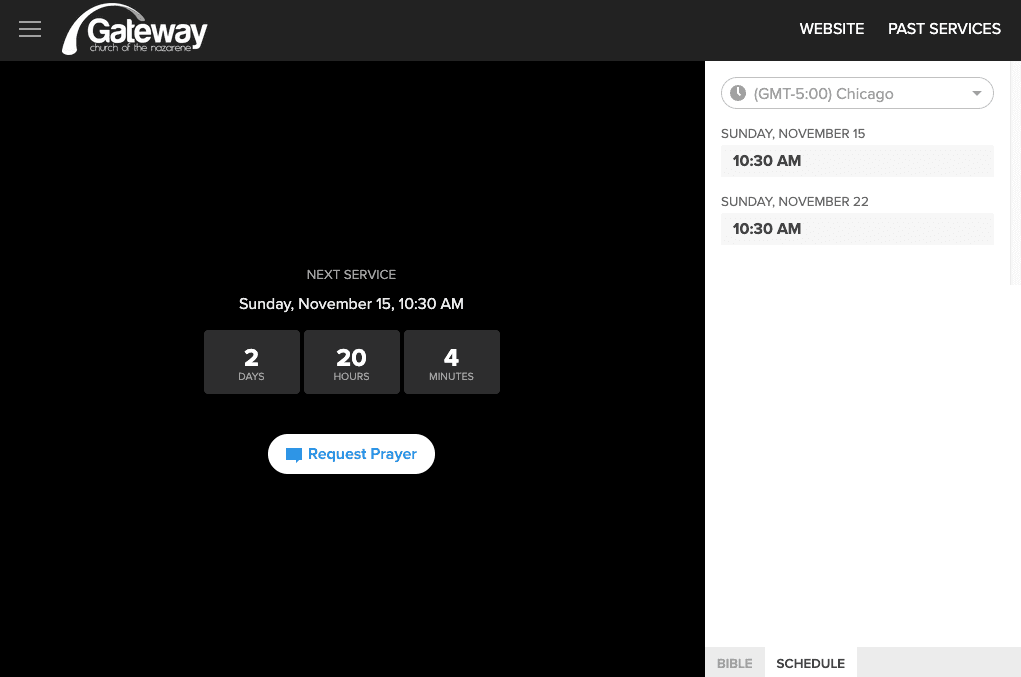 Introducing online interactive worship. Gateway Nazarene has now enhanced the online worship experience. The same YouTube broadcast but with an online pastor and hosts that you can interact with. The new experience includes emojis to show your encouragement for the sermon. A Bible tab so you can follow scripture while the sermon is taking place. There is a chat room as well as personal chats with the online pastor and hosts. You can add a prayer request and even ask for real time prayer while the service is in session. The online pastor will drop important notes and highlights in the service as well.
We encourage you to visit GatewayNazarene.online.church for the upcoming service. We are so glad you are worshiping with us!